Our Team
A relationship is established.A connection towards a better you. An understanding that your future is bigger than your today.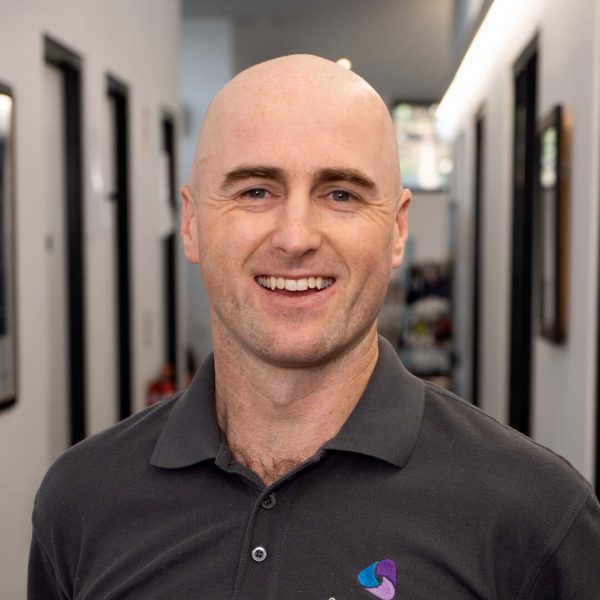 Ross Kinsella
APA Sports & Exercise Physiotherapist and Founder
READ BIO
Ross Kinsella – APA Titled Sports & Exercise Physiotherapist & Founder
Masters of Sports Physiotherapy (La Trobe University)
Masters of Strength and Conditioning (Edith Cowan University)
Bachelor of Physiotherapy (Hons) (University of Melbourne)
Bachelor of Medical Science (La Trobe University)
Ross Kinsella is an APA Titled Sports Physiotherapist, Strength and Conditioning Professional, and is the Founder here at Freedom Sports Medicine.
His considerable knowledge of Sports Physiotherapy stems from his 16 years of varied experience in the Australian Defence Force, elite sport in the TAC Cup, VFL as well as the AFL, Sports Medicine private practice work and teaching at La Trobe and James Cook Universities.
Ross' dual qualifications in Sports Physiotherapy and Strength and Conditioning allow him to rehabilitate his patients from acute injury, all the way through to performance enhancement — an approach that simply hasn't been done before. He is able to communicate highly complex health, performance and well-being concepts into simple strategies. Ross also draws on his own experience as an endurance athlete, where he qualified for the Hawaiian Ironman in 2013 and was able to run a 2 hour 43 minute marathon in 2014!
Outside of work Ross enjoys a variety of activities such as running, hiking, strength training, yoga, gardening, studying and spending time with his family and dogs.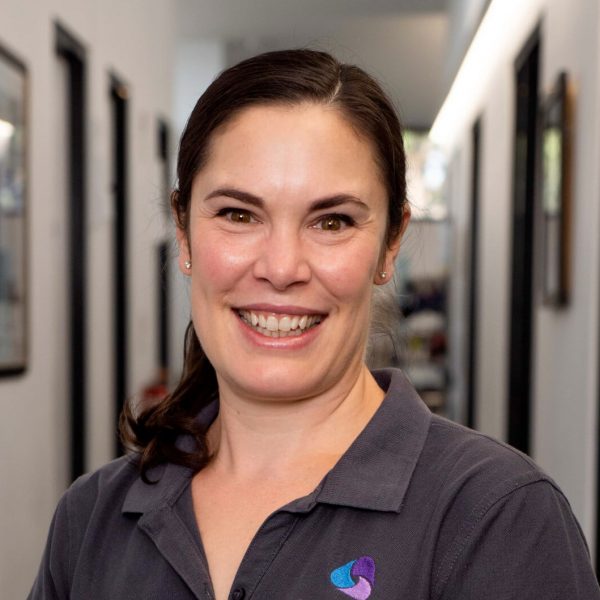 Rachel Ewart
Physiotherapist & Clinical Pilates Director
READ BIO
Rachel Ewart – Physiotherapist
Bachelor of Physiotherapy (Hons)
Level 1 – 4 Clinical Pilates (Dance Medicine Australia)
Rachel's considerable knowledge of physiotherapy stems from 19 years of experience. Rachel enjoys treating a variety of musculoskeletal injuries, particularly spinal injuries. With her background in classical ballet and dance, she has a particular interest in treating performing artists and musicians.
Rachel believes in educating and empowering patients so that they are able to assist in their own recovery and prevention of future injuries.
She enjoys creating individualised Clinical Pilates/Clinical Exercise programs to assist with injury rehabilitation and also performance enhancement. Rachel is also trained in the use of Real-Time Ultrasound Assessment of deep abdominals and pelvic floor which is part of each Clinical Pilates/Exercise assessment.
Outside of work Rachel enjoys spending time with her husband and young son, eating out, attending theatre/musical performances and furthering her knowledge of gut health and nutrition.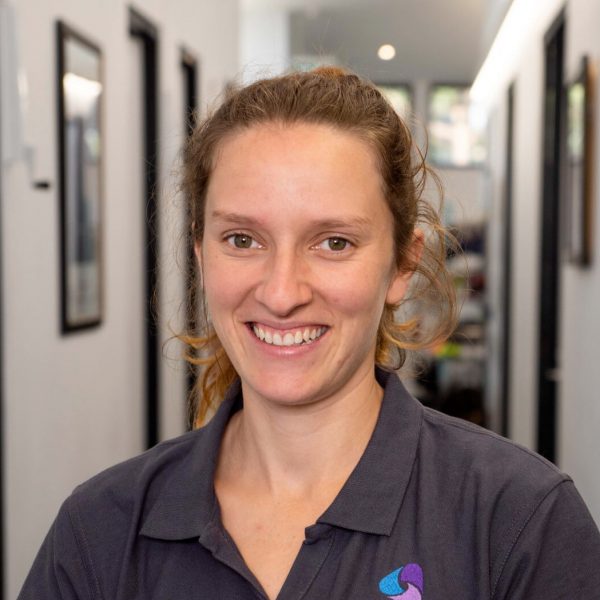 Natalie Laurie
Podiatrist
READ BIO
Natalie Laurie – Sports Podiatrist
Masters of Podiatry (La Trobe University)
Bachelor of Health Science (La Trobe University)
Bachelor of Biomedicine – Anatomy and Physiology (Melbourne University)
Football Captain in EFL Premier League
Athletics Coach
Natalie began her studies with a focus on Anatomy and Physiology, before turning  specifically towards Podiatry. Through her study, she has developed a passion for biomechanics, exploring pathways that lead to injury, and making rehabilitation as enjoyable as possible to get people back to their activity goals. 
As a Junior athlete, Natalie has competed at a National and International level for Race-Walking. As a Senior athlete she has competed at these levels for Race-Walking, Heptathlon, and the 400 metre Hurdles. She is also heavily involved in the Donvale Football Club, where she captained the Senior Women's team in the Premier Division of EFL in the 2019 season.  Natalie is also currently a coach at her local Little Athletics Club (Nunawading) in her spare time. 
Outside of work, Natalie enjoys training for her various sports, and playing at the park or beach with her family and friends.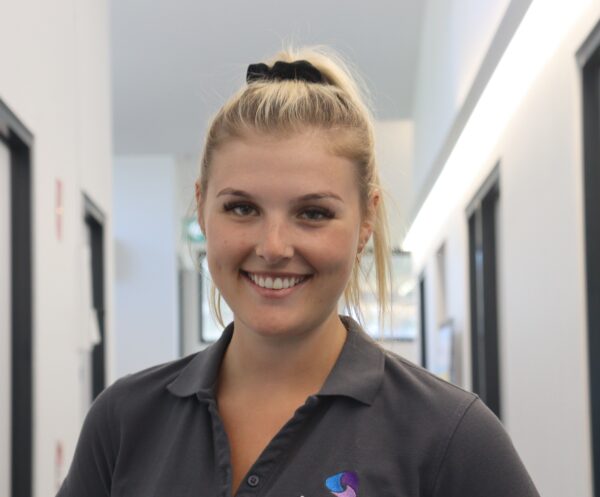 Jess Black
Physiotherapist
READ BIO
Jess Black – Physiotherapist (Jan 2021)
Masters of Physiotherapy (La Trobe University)
Bachelor of Applied Science (La Trobe University)
Netball player
Jess has a Masters in Physiotherapy and is passionate in coaching her clients to achieve their passions, dreams and goals.
Jess is dedicated to netball, having competed in the Victorian Netball League in previous years and captaining the La Trobe University mixed netball team to a silver medal at the University Nationals in 2019. Jess has also coached at the representative level for 5 years and continues this as she coaches two teams at Ariels Netball Club. Throughout her time as a netball coach and leader, Jess has developed a love for working with children and supporting them to reach their potential. 
Outside of work, Jess enjoys going to the gym, going on long walks and spending time with her friends and family.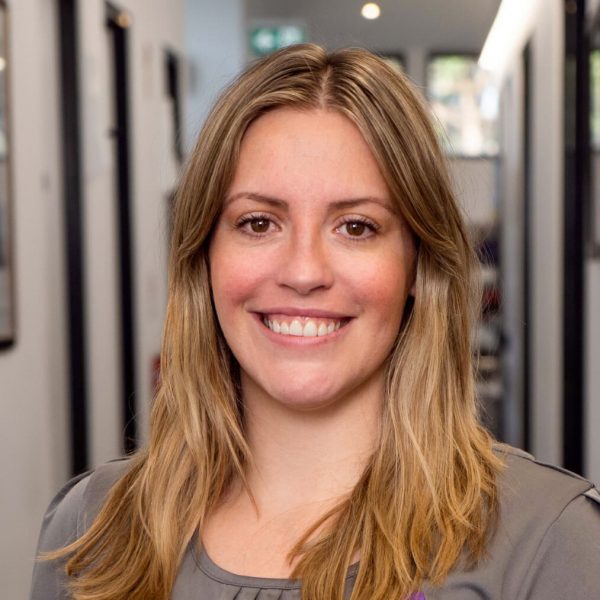 SOPHIA ROVIRA
BUSINESS OWNER & General manager/LEADER
MEGAN ZIINO
CLIENT CARE & ACCOUNTS GURU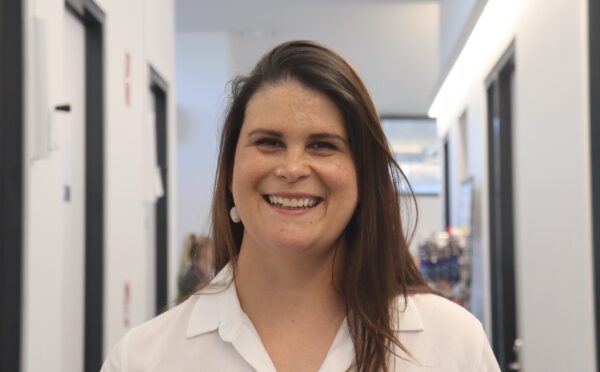 MARLEY BERGER
CLIENT CARE & MARKETING GUN