"The whole is greater than the sum of its parts" Aristotle
Our Team
A relationship is established. A connection towards a better you. An understanding that your future is bigger than your today.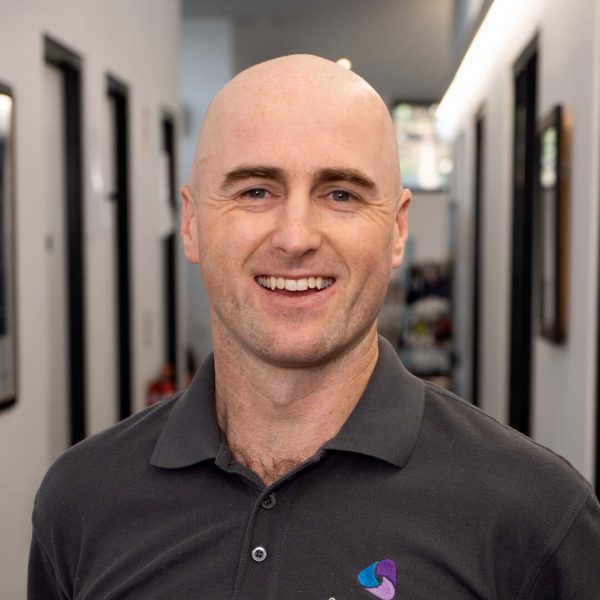 Ross Kinsella
APA Sports & Exercise Physiotherapist & CLINICAL DIRECTOR
READ BIO
Ross Kinsella 
APA Titled Sports & Exercise Physiotherapist
Clinical Director & Founder
Masters of Sports Physiotherapy (La Trobe University)
Masters of Strength and Conditioning (Edith Cowan University)
Bachelor of Physiotherapy (Hons) (University of Melbourne)
Bachelor of Medical Science (La Trobe University)
Ross Kinsella is an APA Titled Sports Physiotherapist, Strength and Conditioning Professional, and is the Founder here at Freedom Sports Medicine.
His considerable knowledge of Sports Physiotherapy stems from his 16 years of varied experience in the Australian Defence Force, elite sport in the TAC Cup, VFL as well as the AFL, Sports Medicine private practice work and teaching at La Trobe and James Cook Universities.
Ross' dual qualifications in Sports Physiotherapy and Strength and Conditioning allow him to lead health rehabilitation programs across his team from acute injury, all the way through to performance enhancement — an approach that simply hasn't been done before. He is able to communicate highly complex health, performance and well-being concepts into simple strategies. Ross also draws on his own experience as an endurance athlete, where he qualified for the Hawaiian Ironman in 2013 and was able to run a 2 hour 43 minute marathon in 2014!
Outside of work Ross is a family man. He loves spending time with his partner in work and love, Sophia, his precious son Jesse and his 2 energetic dogs George and Suki. He enjoys a variety of activities such as running, hiking, strength training, yoga, gardening, studying and personal development.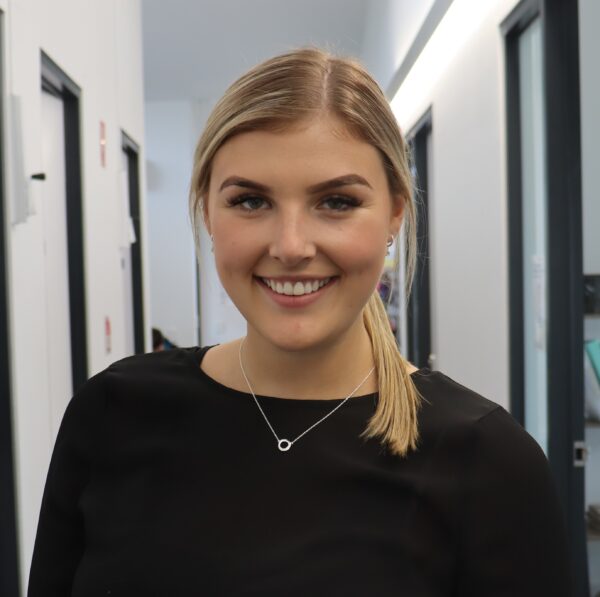 Jess Black
Physiotherapist
READ BIO
Jess Black – Physiotherapist 
Masters of Physiotherapy (La Trobe University)
Bachelor of Applied Science (La Trobe University)
Victorian Netball League Player
Jess has a Masters in Physiotherapy and is passionate in coaching her clients to achieve their passions, dreams and goals.
Jess is dedicated to netball, having competed in the Victorian Netball League in previous years and captaining the La Trobe University mixed netball team to a silver medal at the University Nationals in 2019. Jess has also coached at the representative level for 5 years and continues this as she coaches two teams at Ariels Netball Club. Throughout her time as a netball coach and leader, Jess has developed a love for working with children and supporting them to reach their potential. 
Outside of work, Jess enjoys going to the gym, going on long walks and spending time with her friends, partner and family.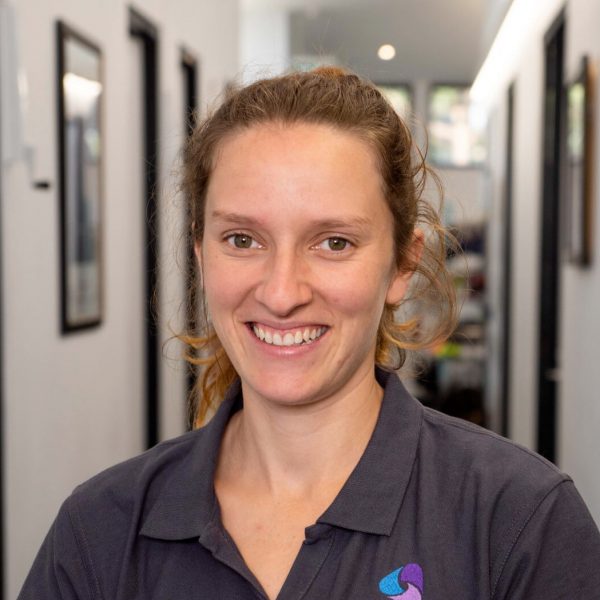 Natalie Laurie
Senior Podiatrist
READ BIO
Natalie Laurie
Senior Podiatrist
Masters of Podiatry (La Trobe University)
Bachelor of Health Science (La Trobe University)
Bachelor of Biomedicine – Anatomy and Physiology (Melbourne University)
Football Captain in EFL Premier League
Athletics Coach
Natalie began her studies with a focus on Anatomy and Physiology, before turning  specifically towards Podiatry. Through her study, she has developed a passion for biomechanics, exploring pathways that lead to injury, and making rehabilitation as enjoyable as possible to get people back to their activity goals. 
As a Junior athlete, Natalie has competed at a National and International level for Race-Walking. As a Senior athlete she has competed at these levels for Race-Walking, Heptathlon, and the 400 metre Hurdles. She is also heavily involved in the Donvale Football Club, where she captained the Senior Women's team in the Premier Division of EFL in the 2019 season.  Natalie is also currently a coach at her local Little Athletics Club (Nunawading) in her spare time. 
Outside of work, Natalie enjoys training for her various sports, and playing at the park or beach with her family and friends.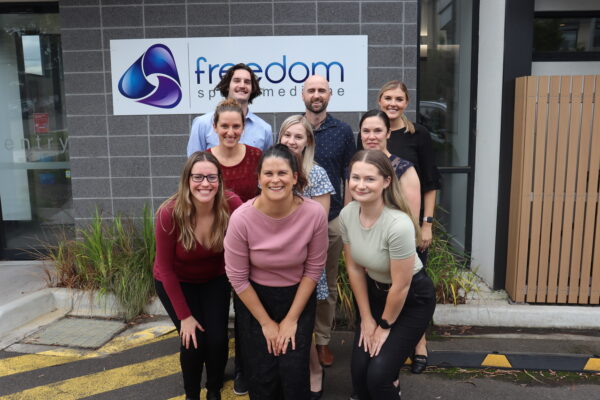 JOB OPPPORTUNITY APPLY WITHIN
Physiotherapist
READ BIO
Are You The Motivated and Dynamic PHYSIO We Are Looking For?
Maybe you are an experienced Physio that is grounded on helping people? You want to expand your opportunities and reach your full Potential within a culture of team work and progression. 
Or you are a young energetic Physio looking to leap frog years 💪 in your learning curve?
Maybe you just aren't fulfilled with your career so far and know that there is a better opportunity waiting for you where you can take on new and exciting growth opportunities!
✅ You are a fun, personable, outgoing individual and have a desire to excel in Private practice.
✅ You are always looking to develop your knowledge and skills and are eager to take on new and exciting challenges.
✅ You have got a passion for Physio, you are skilled in interpersonal relationships and you're a lightning fast learner! 
📢Tell us why this job is for you!📢
This position will be under high demand, so if you fit the bill, please contact the business owner Sophia Rovira, with your resume and cover letter ASAP to: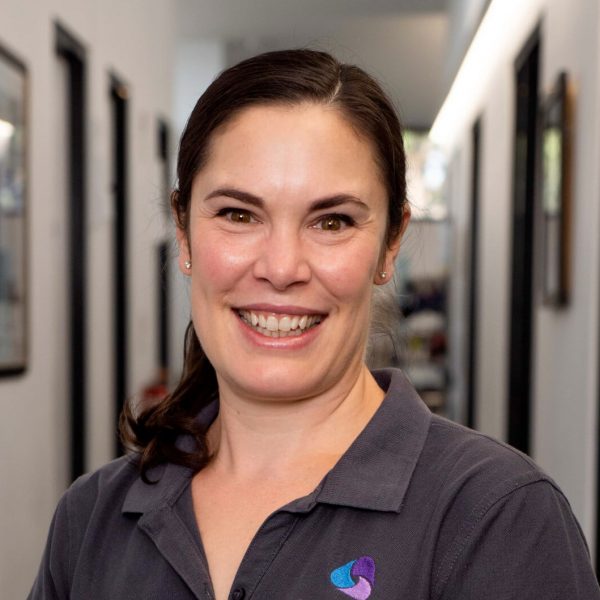 Rachel Ewart
Physiotherapist & Clinical Pilates Director
READ BIO
Rachel Ewart 
Senior Physiotherapist
Bachelor of Physiotherapy (Hons)
Level 1 – 4 Clinical Pilates (Dance Medicine Australia)
Rachel's considerable knowledge of physiotherapy stems from 19 years of experience. Rachel enjoys treating a variety of musculoskeletal injuries, particularly spinal injuries. With her background in classical ballet and dance, she has a particular interest in treating performing artists and musicians.
Rachel believes in educating and empowering patients so that they are able to assist in their own recovery and prevention of future injuries.
She enjoys creating individualised Clinical Pilates/Clinical Exercise programs to assist with injury rehabilitation and also performance enhancement. Rachel is also trained in the use of Real-Time Ultrasound Assessment of deep abdominals and pelvic floor which is part of each Clinical Pilates/Exercise assessment.
Outside of work Rachel enjoys spending time with her husband and young son, eating out, attending theatre/musical performances and furthering her knowledge of gut health and nutrition.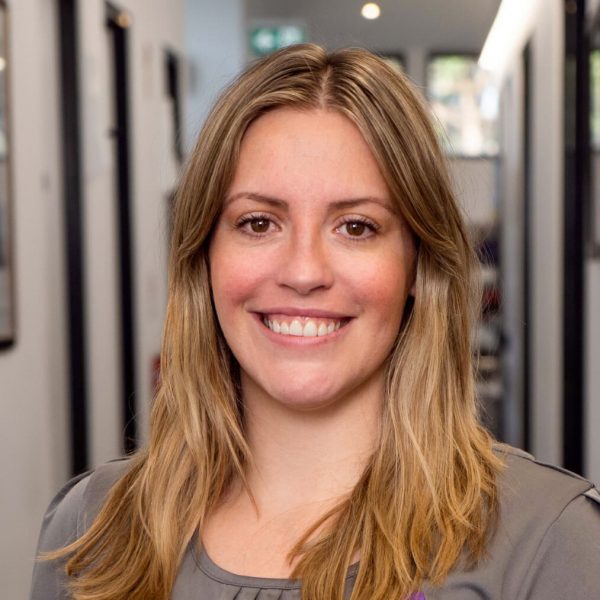 SOPHIA ROVIRA
GENERAL MANAGER & OWNER
READ BIO
Sophia Rovira
General Manager & Owner 
Masters of Research in Mathematical Education & Leadership
Post Graduate Certificate in Education
BSc Honors in Mathematics
Sophia's personality is a true reflection of her approach to business: results-driven, patient focused, caring, passionate and inspiring. She has 12 years of leadership experience working in education & healthcare, where she led leadership programs across the UK for leaders in schools, was a Deputy Principal and in the most recent years has led the team at Freedom Sports Medicine.
Jesse came into Sophia and Ross's world 1.5 years ago and it changed her in the most profound and magnificent way.
She realised when Jesse was quite young just how tough it is to be a parent: juggling the needs of your children whilst being a modern day "working mum" with your work or business responsibilities; trying to maintain a happy and connected relationship with your partner; and then, of course, there is the relationship with yourself. That comes last and is the one that is so often sacrificed so you can successfully be everything to everyone else.
It was becoming increasingly obvious just how unhealthy we were becoming as a society and the increasing demands on working mothers.
Inspired by her own personal health struggles with burnout and chronic neck/back pain Sophia began to realise how disconnected people are from their bodies. This relationship was reflected with so many of our clients who were disconnected from their bodies, stressed, anxious and facing complex and challenging health issues – physically and mentally, where sport and fitness was their only outlet.
Combining her personal and professional experiences entwined with Ross Kinsella's passion for Sports and his world championship ironman background they created a vision for a family focused Sports Medicine Centre that empowers all the family at all stages of their lives to live the active, healthy and happy life they deserve.
Sophia believes that a team who work collaboratively in unity, where EVERY client is noticed, can facilitate real and lasting health and life transformations for the whole family and the wider community. Sophia works tirelessly to build and unite their team of health leaders at Freedom Sports Medicine.
Outside of work Sophia's favourite thing to do is be with her beloved partner Ross, beautiful son Jesse and 2 dogs George and Suki. She also enjoys yoga, strength training, hiking and travelling.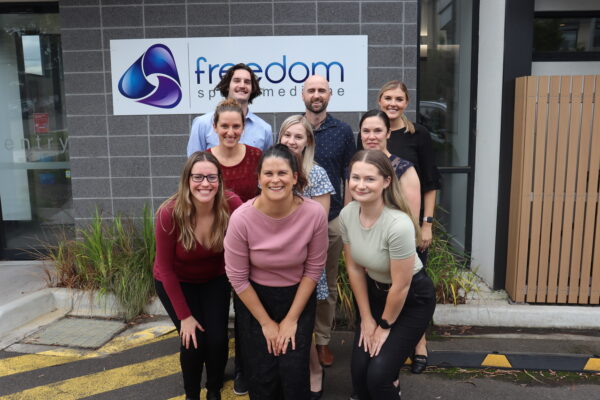 Lani Phelan
welcome team advisor & h&s boss
READ BIO
Lani Phelan 
Bachelor of Early Childhood Education (Melbourne University)
Professional Practice Mentor Development (RMIT University)
Lani Phelan is a valued part of the Welcome Team who will welcome you with a bright, open and warm energy when you arrive. She leads Health & Safety across the clinic to keep you and the team safe at all times. 
Lani also is a Kindergarten Teacher at Yarra Valley Grammar and has 3 beautiful girls aged 15,12 and 8.
Outside of work Lani enjoys boot camp, walking her Labrador with her partner Scott, walking and……. did you know she used to work at a Casino!
Montana Wallis
WELCOME TEAM ADVISOR & MARKETING GUN
READ BIO
Montana Wallis
Welcome Team Advisor & Marketing Team Player
Exercise and Sport Science Student (Deakin University)
Victorian National League Netball Player
Montana is always smiling and bringing her happiness and can-do attitude to Freedom Sports Medicine. She is part of our Welcome Team and you will often engage with her on the phone or when you arrive at Freedom. She also is part of our marketing team assisting with our social media education for our clients.
Currently, Montana is studying at Deakin Exercise and Sports Science. Outside of her studies Montana is a passionate and fierce netball player and has played VNL for many years. Undergoing ACL surgery in 2016 Montana appreciates first hand the challenges our clients face and is passionate about assisting in their rehab journey.
She also loves engaging in Freedom's Strength & Conditioning Program and currently has a max 1RM squat of 90kg!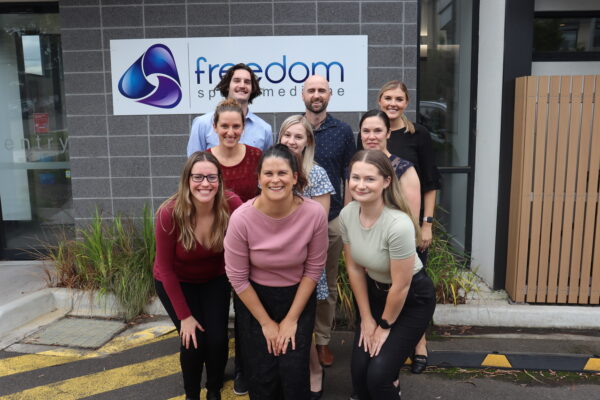 JESS REID
WELCOME TEAM ADVISOR & DATA WHIZZ
READ BIO
Jess Reid
Welcome Team Advisor and Data & Accounts Team Player
Bachelor of Science with major in Biochemistry (Graduates in 2021)
Member & Player of North Ringwood Football Club
Member of Parkwood Dance Academy
Jess is bright, friendly and enthusiastic about helping you achieve your goals. Being a passionate and committed footballer and dancer and a previous client of Freedom she can relate, emphasise and support you on your rehab journey – she loves nothing more than to see you reach the finish line in your plan and will be there to high five you when you reach that goal. You will always be welcomed by Jess with a warm and encouraging smile and behind the scenes she is an awesome team player with using her analytical and attention to detail skills to help keep everything in order. 
Jess plans to take a year out next year when she graduates in her degree and look to increase her hours at Freedom and also widen her experiences through travel before doing further study in Forensics.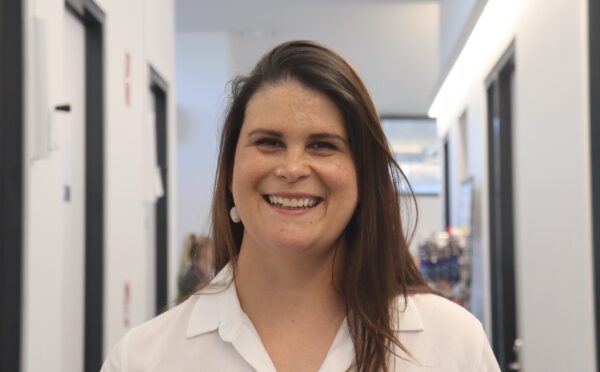 MARLEY BERGER
SYSTEMS CREATIVE
READ BIO
Marley Berger
System Creative – Supports with the implementation of new systems & developing our culture
Bachelor of Design (Visual Communication)
Bachelor of Psychological Sciences
Certificate IV in  Applied Design
Typography as Design and Culture: In-depth investigation of typographic systems
Marley is skilled in relationship building and working in unity to achieve shared team goals. She plays an instrumental part in delivering the best outcomes to you by supporting in the development of overarching systems at Freedom.
Marley is an avid learner with a desire to make a difference. She dedicates her spare time to volunteer work where she supports individuals within our local community with mental health challenges. 
Outside of work Marley is the mother to three beautiful and energetic children Ella, Alfie and Henry with her beloved partner Ross. They have most recently got a puppy to add to their busy and joyful family home.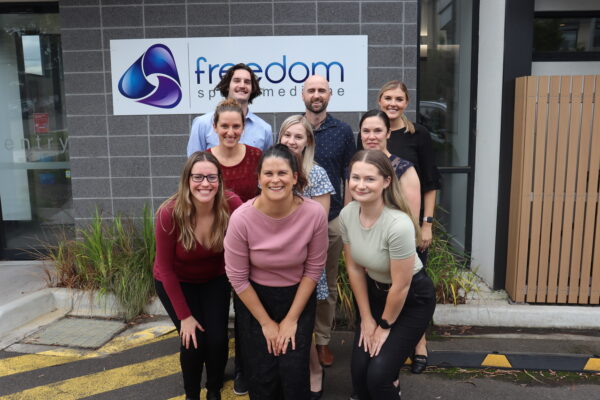 CHELSEA RYAN
WELCOME TEAM ADVISOR & H&S CHAMP
READ BIO
Chelsea Ryan
Welcome Team Advisor and Data & H&S Team Player
Bachelor of Social Sciences (Major in Psychology) – 2nd Year 
Chelsea loves welcoming you with her personable and calming nature. She loves hearing about your week and how you have hit your goals in your treatment plans.
She is motivated by helping and caring for others, which is why she intends to pursue further studies to become a Clinical Psychologist. She enjoys working under pressure and stepping outside of her comfort zone so loves hearing your story as it inspires her to strive to be better.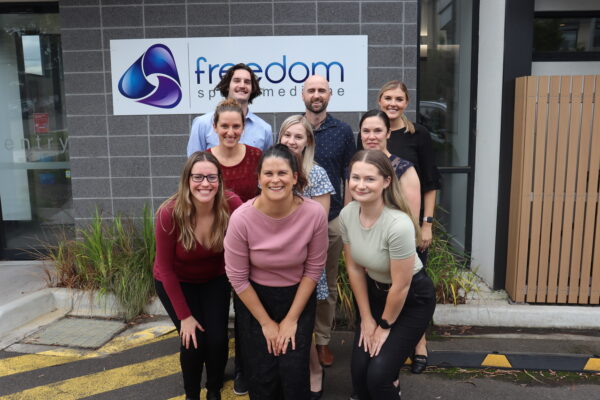 CAMPBELL GRECH
WELCOME TEAM ADVISOR & HR CHAMP
READ BIO
Campbell Grech
Welcome Team Advisor and HR Team Player
Bachelor of Business with major in Human Resources (Graduates in 2022)
HLT43015 – Certificate IV in Allied Health Assistance
MVP in Basketball and Football
Campbell is our tallest member of the team at 6ft 6inches, making him not only a force to be reckoned with on the basketball court but also a noticeable team player! Campbell is a calm, easy-going and considered guy who will welcome you and make you feel at total ease when you come to our home – Freedom Sports Medicine. He can talk to just about anyone and loves learning and understanding more about you.
With his extensive background in sport, including Basketball and Football and his further studies in Allied Health Assistance, specialising in Physiotherapy, he serves you with knowledge, relatability and care. He is passionate about seeing others reach their full potential.
Outside of work, he loves playing sport and is saving to buy a house.