Together we achieve more. 
Our Team
A relationship is established. A connection towards a better you. An understanding that your future is bigger than your today.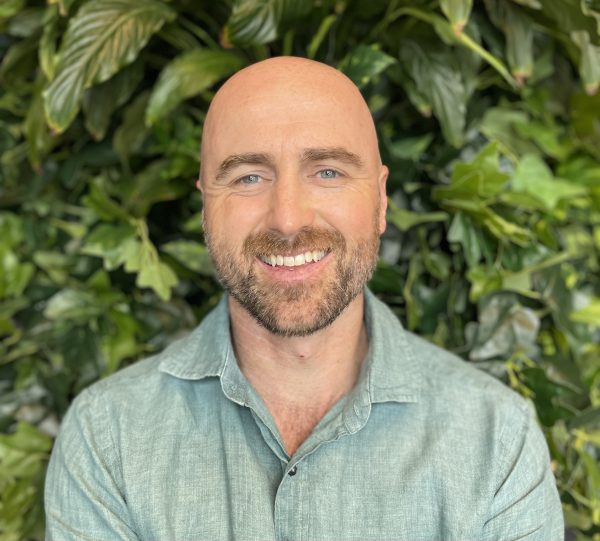 Ross
APA Sports & Exercise Physiotherapist & CLINICAL DIRECTOR
READ BIO
Ross Kinsella 
APA Titled Sports & Exercise Physiotherapist
ACP (Australian College of Physiotherapist) member
Masters of Sports Physiotherapy (La Trobe University)
Masters of Strength and Conditioning (Edith Cowan University)
Bachelor of Physiotherapy (Hons) (University of Melbourne)
Bachelor of Medical Science (La Trobe University)
Clinical Director & Founder
Ross Kinsella is an APA Titled Sports Physiotherapist, Strength and Conditioning Professional, and is the Founder here at Freedom Sports Medicine.
His considerable knowledge of Sports Physiotherapy stems from his 16 years of varied experience in the Australian Defence Force, elite sport in the TAC Cup, VFL as well as the AFL, Sports Medicine private practice work and teaching at La Trobe and James Cook Universities.
Ross' dual qualifications in Sports Physiotherapy and Strength and Conditioning allow him to lead health rehabilitation programs across his team from acute injury, all the way through to performance enhancement — an approach that simply hasn't been done before. He is able to communicate highly complex health, performance and well-being concepts into simple strategies. Ross also draws on his own experience as an endurance athlete, where he qualified for the Hawaiian Ironman in 2013 and was able to run a 2 hour 43 minute marathon in 2014!
Ross Kinsella who has been formally recognized and titled "ACP" by the Australian Physiotherapist Association and is celebrating a
year membership.
The title ACP (Australian College of Physiotherapist) member is a measure of career progress and striving to be at the pinnacle of the Physiotherapy profession, where you become part of the network of clinical physiotherapy leaders – not only in Australia but worldwide. You must achieve titling through post entry-level Masters-level (APA titled Sports and Exercise Physiotherapist) and successfully complete a rigorous selection process to prove clinical experience and knowledge.
Outside of work Ross is a family man. He loves spending time with his partner in work and love, Sophia, his precious son Jesse and his 2 energetic dogs George and Suki. He enjoys a variety of activities such as running, hiking, strength training, yoga, gardening, studying and personal development.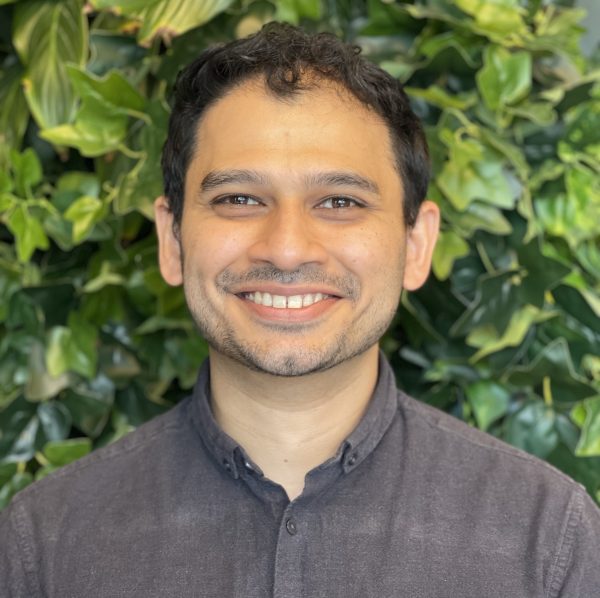 Amit
Senior Physiotherapist
READ BIO
Amit
Masters of Applied Science in Clinical Exercise Practice
Bachelor of Physiotherapy
APC Final certificate
Marathon Runner
Black belt in Taekwondo
Amit is an exceptional physiotherapist dedicated to providing high quality evidence-based care and helping you achieve your wellness goals. With 11 years of clinical experience and a passion for mentoring junior staff, Amit brings a wealth of expertise and a commitment to ongoing growth and learning. Growing up in his father's physiotherapy practice he knew he always wanted to be a physiotherapist.
Amit's extensive qualifications include a Masters of Applied Science in Clinical Exercise Practice from Victoria University, Melbourne, Australia, as well as a Bachelor of Physiotherapy degree. He is also a proud recipient of the APC Final Certificate, a testament to his professional excellence.
Driven by a desire to contribute to the community and inspire others, Amit is highly motivated to utilize his knowledge and skills to empower individuals like you. He firmly believes in the power of education, ensuring that you understand your condition and treatment plan thoroughly. Amit's empathetic and results-driven approach fosters a sense of belief in yourself, allowing you to reach your true potential and surpass your desired goals.
In addition to his expertise in physiotherapy, Amit is an avid runner and hiker, having completed several marathons. His personal dedication to physical fitness and endurance translates into his ability to guide you effectively through your own wellness journey. With a black belt in taekwondo, Amit values discipline and determination, which he seamlessly incorporates into his practice to promote strength, resilience, and trust in your body.
Amit's commitment to personal and professional growth is unwavering. He continuously seeks new knowledge and embraces the latest advancements in physiotherapy to deliver cutting-edge treatments tailored to your specific needs. With Amit, you can be confident that you are receiving the highest standard of care backed by years of experience and a genuine passion for helping others.
Outside of work, Amit cherishes his role as a dedicated family man. He shares a loving bond with his wife and one-year-old child and calls Chirnside Park home. When not in the clinic, Amit enjoys spending quality time with his loved ones and exploring his culinary skills by cooking delightful meals. You'll find him engaging in various activities such as strength training, running and hiking, fueling his own active lifestyle and zest for life.
Choose Amit as your trusted physiotherapist, and you'll experience personalized care that combines expertise, compassion, and a genuine commitment to your well-being. Get ready to embark on a transformative journey towards optimal health and vitality with Amit by your side.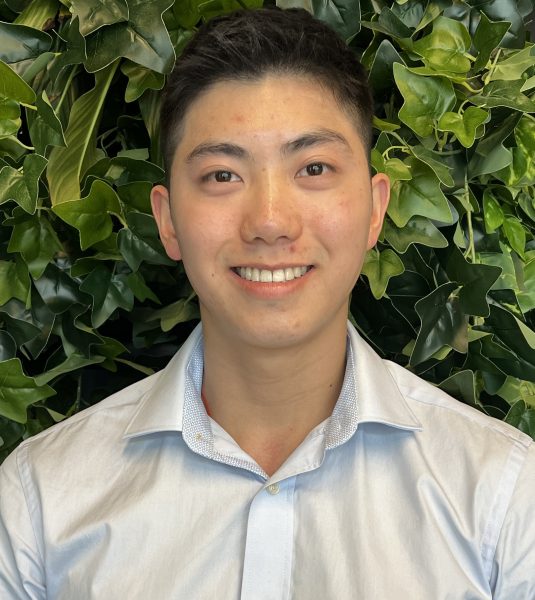 Tim
Physiotherapist
READ BIO
Tim
Bachelor of Physiotherapy (Honours), Monash University (Graduating in 2023)
SOPHIA
CEO
READ BIO
Sophia Rovira
CEO 
Masters of Research in Mathematical Education & Leadership
Post Graduate Certificate in Education
BSc Honors in Mathematics
Sophia's personality is a true reflection of her approach to business: results-driven, client focused, caring, passionate and inspiring. She has 12 years of leadership experience working in education & healthcare, where she led leadership programs across the UK for leaders in schools, was a Deputy Principal and in the most recent years has led the team at Freedom Sports Medicine.
Jesse came into Sophia and Ross's world 1.5 years ago and it changed her in the most profound and magnificent way.
She realised when Jesse was quite young just how tough it is to be a parent: juggling the needs of your children whilst being a modern day "working mum" with your work or business responsibilities; trying to maintain a happy and connected relationship with your partner; and then, of course, there is the relationship with yourself. That comes last and is the one that is so often sacrificed so you can successfully be everything to everyone else.
It was becoming increasingly obvious just how unhealthy we were becoming as a society and the increasing demands on working mothers.
Inspired by her own personal health struggles with chronic neck/back pain Sophia began to realise how disconnected people are from their bodies. This relationship was reflected with so many of our clients who were disconnected from their bodies, stressed, anxious and facing complex and challenging health issues – physically and mentally, where sport and fitness was their only outlet.
Combining her personal and professional experiences entwined with Ross Kinsella's passion for Sports and his world championship ironman background they created a vision for a family focused Sports Medicine Centre that empowers all the family at all stages of their lives to live the active, healthy and happy life they deserve.
Sophia believes that a team who work collaboratively in unity, where EVERY client is noticed, can facilitate real and lasting health and life transformations for the whole family and the wider community. Sophia works tirelessly to build and unite their team of health leaders at Freedom Sports Medicine.
Outside of work Sophia's favourite thing to do is be with her beloved partner Ross, beautiful son Jesse and 2 dogs George and Suki. She also enjoys yoga, strength training, hiking and travelling. She also loves good food!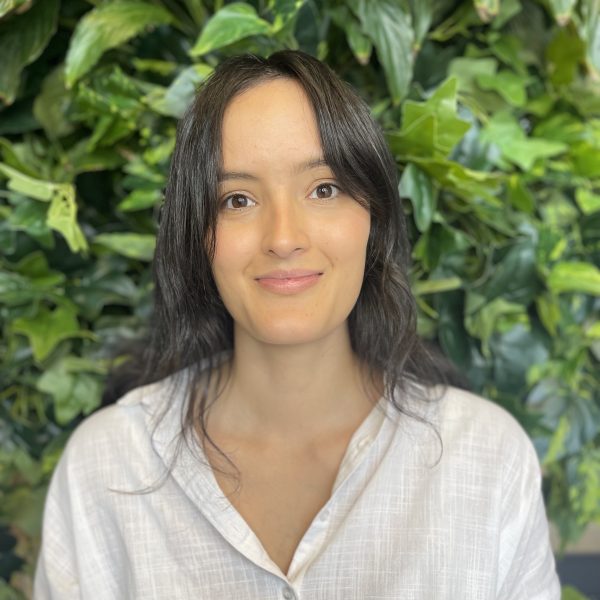 Juliet
Marketing Lead
READ BIO
Juliet 
Bachelor of Commerce (Marketing) & Bachelor of Global Studies
Dean certificate of commendation – Equal highest mark in business law 
Juliet brings a vibrant, passionate and creative energy within her role. She loves providing high quality content on our social media pages to educate our valued community, alongside enhancing our team culture with the various team challenges you will see her create for us all!
She has exceptional writing skills and really cares about the role she plays at freedom. You will also see her empathetic and very caring nature assisting the physiotherapists with looking after the client's experience & success. Whether this will be liaising with you on the phone or at the clinic to get the most out of your healthcare journey.
Outside of work she adores her family. She has a 3 year-old daughter Poppy who is her world and a beautiful dog Tommy. She loves being at home, craft projects, caravan trips with her partner and daughter, good coffee and anything that is grounded in nature!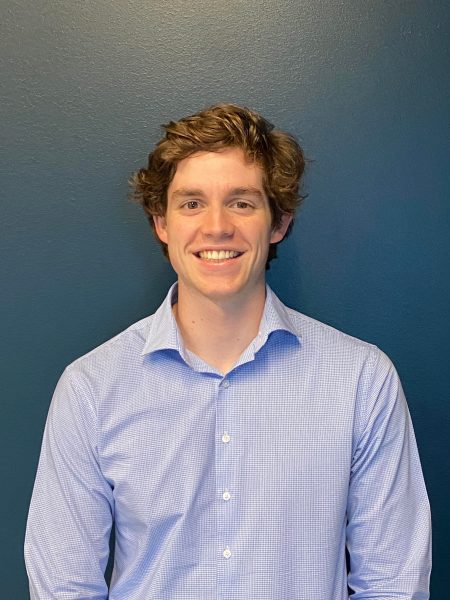 Brendan
Physiotherapist (Overseas)
READ BIO
Brendan 
Bachelor of Physiotherapy (Honours), Monash University
Australian Physiotherapy Association member
Sports Trainer
Athletics Coach – Mentone Little Athletics Club 
National Hammer Throw Champion
Brendan graduated with a High Distinction Average from Monash University with a Bachelor of Physiotherapy with Honours positioning him as an expert in the field of Physiotherapy. He is passionate about providing you with knowledgeable, thorough and evidence-based care that is relatable and personal to you.
Brendan's X-factor is the warm, calming and nurturing environment he provides for you. He thrives on understanding and connecting with you, so you feel heard, reassured and confident about reaching your goals.
Outside of work Brendan loves anything to do with food, family and sport! He enjoys weight training, running and HIIT. Fun fact – He can solve a Rubiks Cube in under 2 minutes!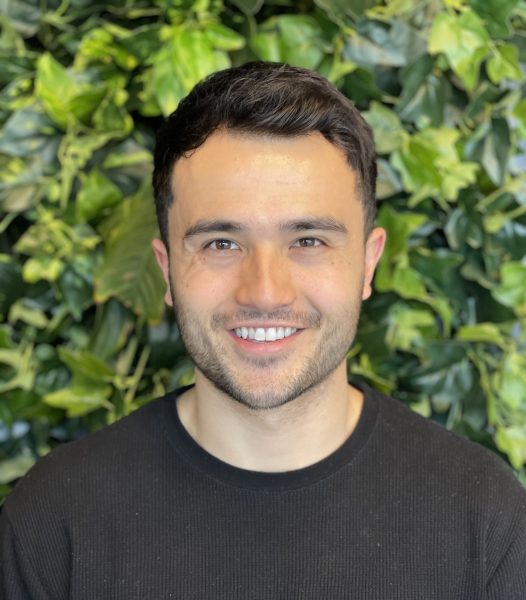 Daniel
Doctor of physiotherapy
READ BIO
Daniel 
Doctor of Physiotherapy (University of Melbourne)
Bachelor of Science, Major in Physiology (University of Melbourne)
Co-founder of Project Physio
Australian Physiotherapy Association member
Sports Trainer
ASCA Strength and Conditioning Level 1
Daniel is a remarkable physiotherapist who is dedicated to enhancing the lives of our local community here at Freedom. With a Doctor of Physiotherapy degree from the prestigious University of Melbourne and a Bachelor of Science with a major in Physiology, Daniel possesses an exceptional educational background that sets him apart.
As a co-founder of Project Physio and a proud member of the Australian Physiotherapy Association, Daniel is deeply passionate about utilizing his extensive knowledge to educate and empower individuals like you, using evidence-based practice with empathetic and intuitive care. His commitment to community, contribution, and excellence shines through in every aspect of his work.
Daniel's unwavering motivation lies in empowering you to achieve your true goals and aspirations. With his empathetic and results-driven approach, he cultivates a strong belief in yourself, igniting the inner drive that leads to remarkable transformations. Daniel's expertise extends beyond traditional physiotherapy, as he is also trained in strength and conditioning. This enables him to guide you on a transformative journey, building resilience, strength, and trust in your body. Prepare to exceed your goals, dreams, and desires under Daniel's expert guidance.
When you meet Daniel, you will immediately experience his extraordinary warmth, personable nature, and genuine care. His ability to create a nurturing and comfortable environment ensures that you feel at total ease throughout your journey towards optimal well-being. With Daniel, you are not just a client but a valued individual on a path to unlocking your full potential.
Outside of his professional endeavors, Daniel is a devoted family man who cherishes quality time with his partner, Shannyn. His strong bond with his loved ones is a testament to his nurturing nature and the importance he places on deep connections. At their house in Ringwood, Daniel loves to showcase his culinary skills by preparing delectable meals for his family and friends. In his free time, he indulges in a variety of activities that fuel his active lifestyle, including strength training, running, futsal, basketball, hiking, and mountain biking. Keep an eye out for Daniel as he works towards his impressive squat goal of 180kg!
Choose Daniel as your trusted physiotherapist, and embark on a transformative journey filled with empowerment, support, and outstanding results. With his expertise, passion, and unwavering dedication, Daniel is committed to helping you unleash your true potential and live a life of vitality and wellness. Your journey to a stronger, healthier you begins with Daniel by your side.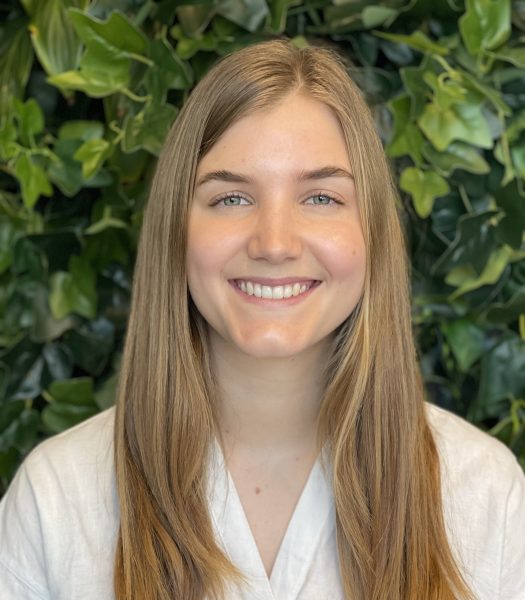 Emma
Physiotherapist
READ BIO
Emma 
Bachelor of Physiotherapy (Honours), Monash University (Graduating in 2023)