Be the best version of you
Neck, back or hip pain?
Faster recovery  in your sport?
Let go of your stress, tension and anxiety?
Myotherapy Ringwood
Here at Freedom Sports Medicine we provide myotherapy in Ringwood for people who are looking for a holistic way to deal with pain, stress, and recovery. Have you ever wondered what it would be like to live a life free from pain, able to be active and take part thoroughly in everyday life? Whether you are looking for a way to play with your grandchildren, or you are looking to take your athletic career to the next level, then myotherapy near Ringwood from Freedom Sports Medicine could be the answer you are looking for.
How Can Myotherapy Sessions In Ringwood Help You?
We have over 60 years of combined experience helping people just like you to discover a life free from pain, soreness, and stiffness. We have helped more than 5,000 patients recover from surgery, prevent injury, deal with chronic pain conditions, and discover their true pain-free potential – and myotherapy is an excellent way to achieve that.
Our myotherapists train for 3 years to deliver expert results – so you can get back to living an active life, free of neck, back, or hip pain.
What Is Myotherapy & Where To Find The Best Specialists In Ringwood Area?
Myotherapy was developed in the 1970s by Bonnie Prudden, an American exercise and fitness expert. Based on the work of Janet Travell and David Simons, which established the neurophysical basis of myofascial pain and dysfunction, myotherapy is a particular type of therapy that combines trigger points and soft tissue massage to deal with the cause – and therefore treat – pain. Myotherapy addresses issues like injury, poor biomechanics, and improper posture, and treats the connective tissue such as muscle, tendons, and ligaments.
Here at Freedom Sports Medicine, our team of expert myotherapists in Ringwood helps so many people discover what it is like to live a pain-free life – for several complaints and problems.
If you are an active athlete looking for ways to improve recovery – either after an event, or during focused training – myotherapy can help flush toxins and lactic acid, making DOMS a thing of the past. If you suffer from chronic pain, myotherapy offers relief from headaches, neck pain, back pain, and hip pain. The manual therapy helps improve circulation (including lymphatic circulation), provides relaxation to reduce stress and anxiety, and can help pregnant women, too. We work with patients to aid major surgery recovery and relief from stiffness associated with arthritis and rheumatoid arthritis. Sometimes, just the way we sit, stand, or move can cause pain, so loosening up tight muscles that are affected by poor posture – and then working to correct that – can make all the difference.
Myotherapy & Many Other Treatments You Can Book In Ringwood At Freedom Sports Medicine
When you attend a consultation for myotherapy in Ringwood, your specialists will take time to understand you, your needs, and your problems to provide you with a plan of action. This will include step-by-step guidance, considering ways in which you can help yourself at home and going forward – so it is always more than just a consultation. Some of the treatment options include:
Manual Therapy – hands-on treatment that skilfully manipulates and mobilises soft tissues and joints to induce relaxation, change muscle function and modulate pain.
Dry Needling – using acupuncture needles to target trigger points, myotherapy can enable more effective movement and restore range of movement through reduction of pain.
Exercise Prescription – allowing you to take control of your results outside of treatment time, using specific exercises to manage symptoms.
Your treatment plan will be created for you, based on what you want to achieve. Myotherapy can make a big difference for those experiencing pain, stiffness, and tension in their lives – and with our team of myotherapists in Ringwood available at Freedom Sports Medicine, you can rediscover your active life today. Our team of Ringwood's podiatrists and physio experts is also available at your convenience in our center of physiotherapy in Ringwood. Get in touch with us today for more information about our services.
Online booking
Our flexible treatment options consider your holistic healing as a whole.
What to expect in your appointment.
An Initial appointment is 1 hour.
Your therapist will focus on 3 areas:
Results: My goals and why they matter?
Reality: What is wrong and what caused it? Personal impact.
Roadblocks: What is stopping me reaching my goals? Exact timelines and solution.
Treatment and a step-by-step written treatment plan is provided to achieve your goals fast.
Welcome to a space where you can relax and feel at home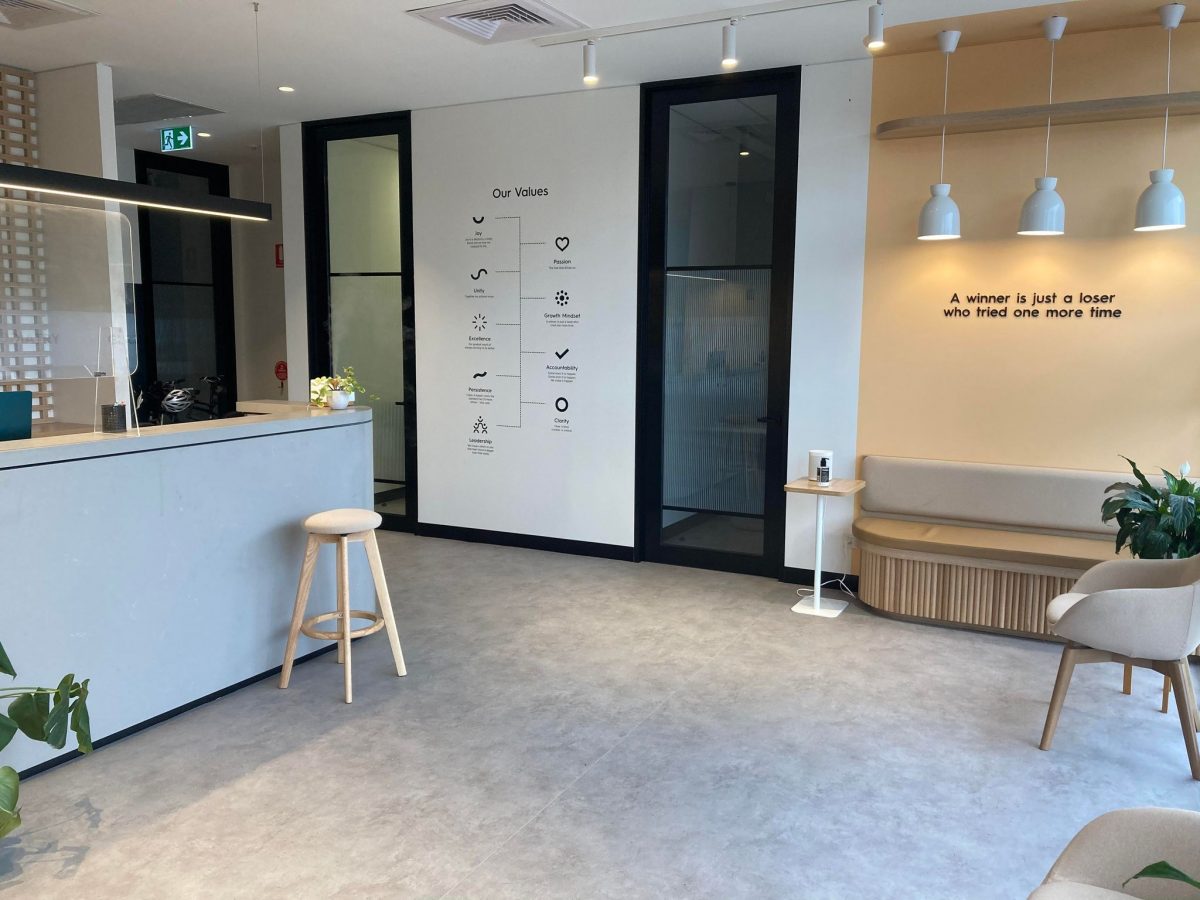 Problems we solve
Reduce muscle soreness, tension and stiffness
Reduce stress and anxiety levels from work
Loosen up tight muscles from repetitive tasks such as sitting
Increase recovery after a sporting event
Help recovery from high training volumes
Treatment of a sporting injury
Flush toxins and lactic acid from the body
Reduce chronic pain
Improve blood circulation
Improve lymphatic circulation
Reduce Delayed Onset Muscles Soreness from training and sporting events (DOMS)
Treating headaches
Treating neck, back and hip pain
Recovery from major surgery
Arthritis and Rheumaoid arthritis
Pregnancy